Welcome to Our Company on the Web!  

You can learn more about our solar project, our products, or just see what makes our company tick.

Be sure to leave us feedback and let us know how our site is doing by just clicking the Contact Us tab to the left. From there, you can also shoot us an email to request more information, find our local market or cannery hours and get directions to Jakes Produce & Cannery.

Enjoy our site and keep checking back for updates or you can conveniently follow us on Facebook. Â We are now mobile too!


Please email us with any questions

Call us at (404) 667-5121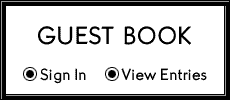 We  are  open Tuesday through Saturday 10:00 AM - 6:00 PM.  New offerings beyond fresh produce are fresh eggs, grass fed beef, pastured pork, free range chicken, artisan breads, cheese spreads and more.....NEW!  Fresh Handmade Pasta by Mary Alicia!

Check ourCalendar Page for our scheduled canning workshops (aka Hen Parties).

591 Knox Bridge Hwy, White, GA  30184